Years 5 and 6 Overnight Excursion to Canberra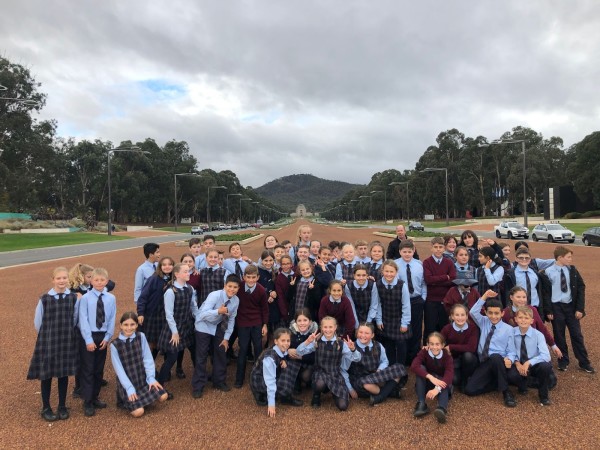 Our Years 5 and 6 students have thoroughly enjoyed visiting Canberra for our overnight excursion!
After an early start – leaving school at 8am – we had lots of fun on the bus on the way to nation's capital.
When we arrived in Canberra, our first stop was to the old Parliament House to learn about voting and democracy in Australia.
Our next stop was at the Australian War Memorial. We absolutely loved this, and were in complete awe at the tomb of the unknown soldier and the Hall of Memory.
After a walk along ANZAC parade (to wear us out!), we made our way to our hotel. We had dinner and played trivia, before collapsing into our beds.
The next day we were up and on the bus early again – this time off to the CSIRO. Here we competed in teams to complete a scientific treasure hunt.
We then travelled to Parliament House. It was amazing and we had a great time, role-playing what they do in the House of Representatives when making a law.
We ended our tour of Canberra with a relaxing hour at the National Gallery, where we saw some incredible artworks and sculptures.
Before we knew it, we were on our way home. Thank you to the teachers who came with us, and thanks to our parents for giving us this great opportunity.
Another great experience for our kids here at Nazareth.