Year 6 students celebrate Day of the Notables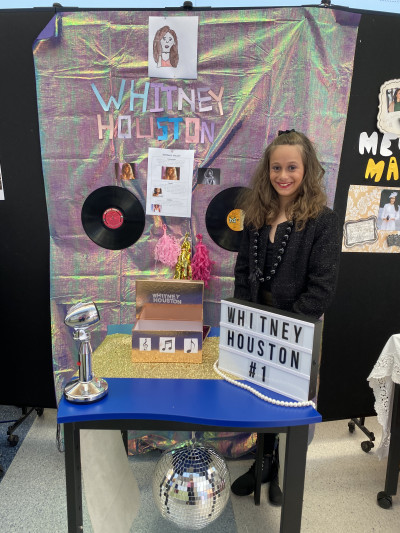 Our Year 6 students have had a wonderful day presenting themselves as their chosen notable person at Nazareth's Day of the Notables!
The day was the culmination of the students studying their chosen notable person, creating amazing displays that demonstrated the life and work of these incredible people, then bringing them to life by dressing up as them.
The students enjoyed questioning each other about the life and values of their notable person, while making connections to their brilliant and exceptional lives.
We had a wide variety of personalities – from sports professionals, to musicians, business people to conservationists, and more.
It was so lovely to see the room abuzz with chatter and very interesting information being shared.
The students and staff learned a lot about these amazing people through their conversations and genuine interest in what was being presented.
Year 6 are to be commended for their efforts on this task as each and every presentation was absolutely outstanding. With most of this work and research being completed whilst learning from home.
Congratulations Year 6!
Day of the Notables Photo Gallery