Nazareth proudly represents at NSW Catholic Primary Schools Basketball Challenge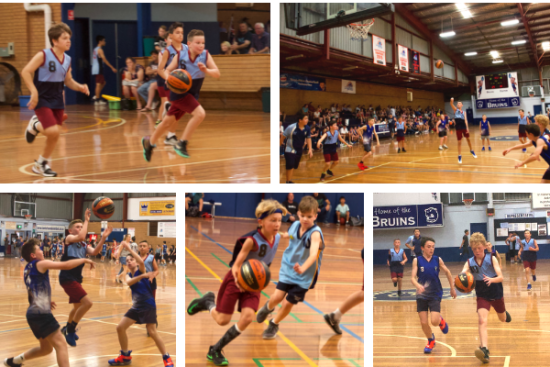 Over 50 students from Nazareth have competed against hundreds of other Catholic school students from across NSW and the ACT in the 35th annual NSW Catholic Primary Schools Basketball Challenge (CPSBC).
The tournament - this year hosted by St Christopher's, Panania - is one of the largest sporting events for primary school students in NSW. The event saw 1,200 students from Years 3-4 (Juniors) and Years 5-6 (Seniors), competing in 152 teams from 33 schools representing nine dioceses - travelling from Taree in the north, Albury in the south and Griffith in the west.
The strong presence of Diocese of Wollongong schools could not be missed – Nazareth joining St Paul's Albion Park, Stella Maris Shellharbour, Ss Peter and Paul Kiama and St Brigid;s Gwynneville to take 40 teams in total to play at venues across Bankstown, Menai, Sutherland and Riverwood.
Each team played three games of basketball on the Saturday, with their wins and losses, and points for and against, recorded. At the completion of the first day, teams were ranked against all other schools in their section of the competition based on their results, and placed into a new, graded draw for the next day.
On Sunday, the Challenge entered the knockout phase, where each game, teams faced losing and being eliminated from the competition. Our school's teams fought hard, and many made it through to their semi-final and even the grand-final - including some who successfully claimed the title for their division!
Nazareth was represented by 51 students in seven teams - three Senior Boys teams, one Senior Girls, two Junior Boys and one Junior Girls team.
• A special mention to the Senior Boys A team, who finished 10th out of 52 teams. They kept their winning momentum into Sunday and all the way through to the grand final, where they faced Stella Maris. They came off second best, but were still very happy with the result of runners up in Division 2.
• A big congratulations to the Junior Boys A team, who also placed in Division 2 of their competition, ranked 10th out of 38 teams. The boys made it through to their grand final, where they were defeated 14-6 by Goulburn in a tough game, but were proud to call themselves runners up of such a high division. The Junior Boys B team also made it all the way through to their grand final, but were pipped at the post by Gowrie, defeated 11-9.
• The Senior Girls and Junior Girls teams did not make it to the finals of their division, but had a lot of fun and improved with each game. Those in Years 3, 4 and 5 are looking forward to returning bigger and better for Nazareth next year.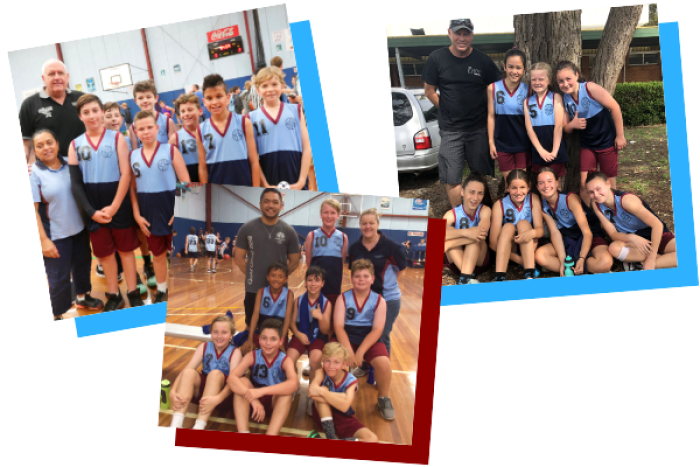 Principal, Peter Dempsey, said all the school's teams performed well over the weekend. "The Nazareth students were magnificent and were outstanding representatives of their school and their families," he said.
"I would like to extend my thanks to the large number of parents, grandparents and family friends who supported the Nazareth teams, the courtside cheering and encouragement was brilliant. Many families are already planning for next year's tournament!" — Peter Dempsey, Principal
NSW CPSBC Executive Committee member and St Paul's Albion Park principal, Colleen Easton, said schools from far and wide gather every year for this event because the children and parents always have such an enjoyable weekend.
"The community spirit is so evident. I draw strength from witnessing parent-school partnerships and the personal and social growth of our students in both the lead up to, and during, the weekend," Mrs Easton said.
"Nazareth is to be congratulated on how they bring their school community together around this basketball weekend and create such strong sense of family, community and the Catholic school.
"I sincerely thank them for organising teams for the CPS Basketball Challenge - for encouraging our students and supporting our coaches and managers who give so generously of their time and skills so that our children can participate. It's a wonderful weekend of fun playing basketball."
Nazareth especially thanks Heath Eggleton, Melissa Brotherson-Clark, Terry Tompkin and Amy Moran for the giving of their time to coach and manage teams. Thanks also to the staff members who volunteered their weekend to support the teams, including Mrs Masterson and the Masterson family, Mrs Jankowski, Mrs Rowles, Ms D'Souza, Miss Camkin, Miss Biggs, Mrs Nunes.
---